Boobar's Shop
An elephant owns a ceramic shop. Sounds like an unlikely combination? Boobar will prove you wrong!
Help Boobar to get his shop up and running. Reach your customers as fast as possible without breaking the store's inventory. But be careful! If you don't make enough profit, Boobar might get bankrupt.
Important note: Currently there is a rare but critical bug that prevents the player from proceeding to the next day. We're working on a fix and going to upload a post-jam version later on.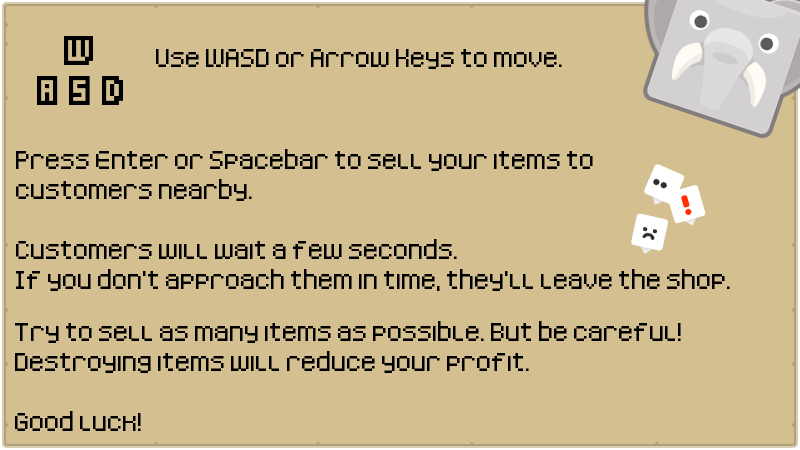 ---
This game was created within 48 hours for the Kenney Jam 2019 - Theme: Unlikely Combinations.
The following asset packs were used:
Fantasy Town Kit
Holiday Kit
Graveyard Kit
Furniture Kit
Platformer Kit
Castle Kit
3D Characters
Background Elements Redux
Emotes Pack
Particle Pack
Animal Pack Redux
Jumper Pack
UI Pack: RPG Expansion
Kenney Fonts
>> All assets made by Kenney (https://kenney.nl/)